Exceptional Brick Paver Contractors in Encinitas, CA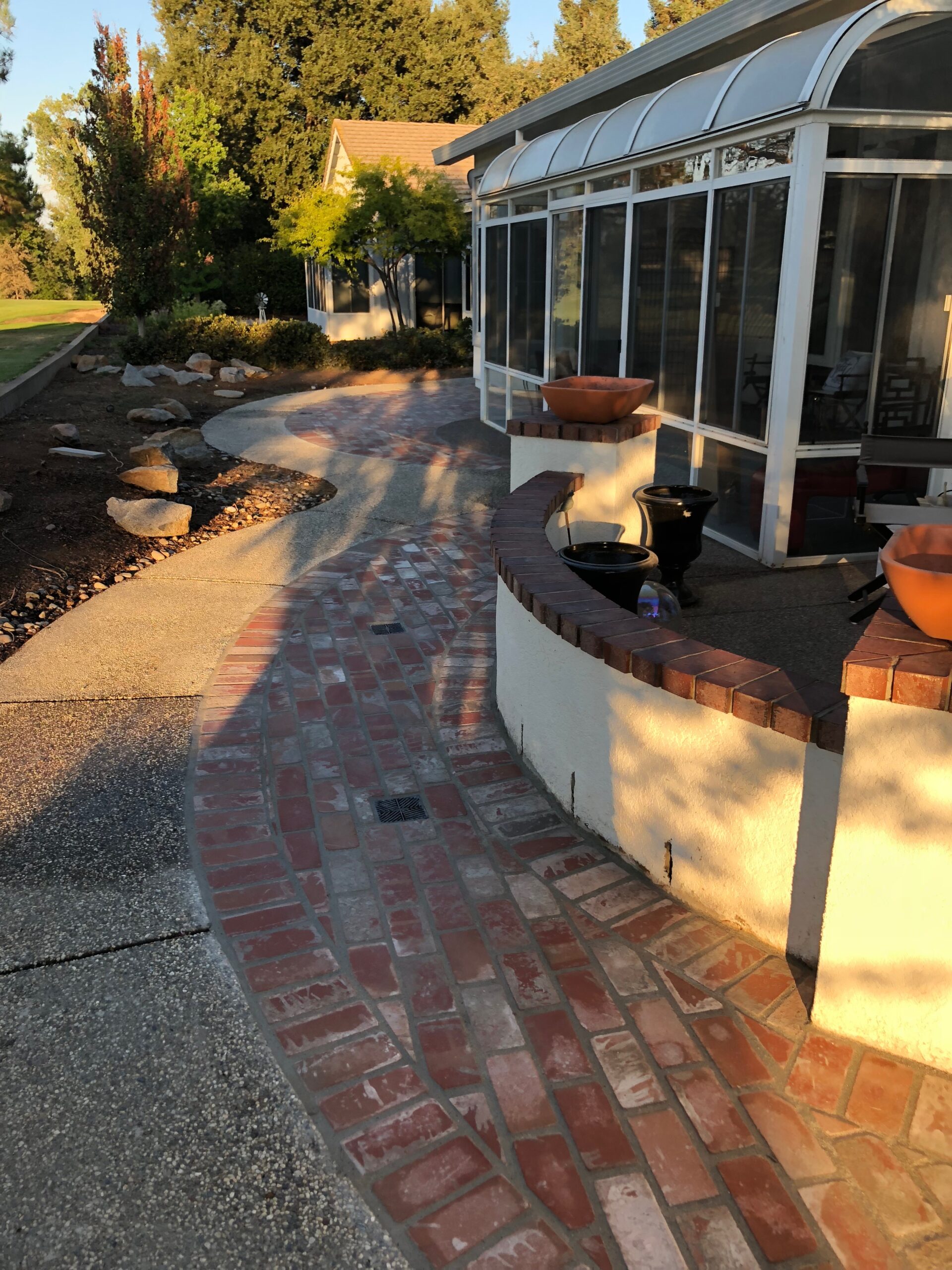 At Encinitas Pro Concrete Co., we understand the importance of having a beautiful patio for your barbeques or get-togethers. We also recognize that you may desire a great-looking driveway that matches your home's color and style theme. Let's offer you the best of functionality and beauty with brick pavers. These incredible design elements will transform any basic walkway, patio, pool deck, or driveway into an appealing outdoor space without reducing its practicality. 
Looking for the best brick paver contractors in Encinitas? Call us today at 760-283-6733 and let us give you excellent brick paver services that are customized to suit your preferences and leave you more than pleased. 
We love what we do, and that's why we assure our customers of expert craftsmanship and high dedication to ensuring customer satisfaction with every job we take on. Anything worth doing is worth doing well! When you make us your choice of brickwork contractors, you choose a capable, experienced crew that would deliver high-quality results at rates that won't put you in the red. 
Our Top-Notch Services
Encinitas Pro Concrete Co. is a full-service concrete and masonry contractor that offers customers a wide range of services, which include but aren't limited to:
Custom Design Pavers
Retaining Walls
Pool Decks
Coping
Brick Paver Renovations
Residential and Commercial Service
Fire Pit
Walkways
Sitting Walls
Patios
When you hire us to handle your brick paver application job, you can rest assured that we will deliver great work with minimal downtime plus step by step guidance and recommendations during the execution of your project. We've been in the business of building beautiful brick paved patios, walkways, and even outdoor kitchens in the San Diego area for many years.
Our broad experience and expertise give us an edge among other contractors. Your utmost satisfaction is our aim as our team will transform your old plain outdoor space or surface into a dazzling spot that would enhance the beauty of your home and also improve your lifestyle. 
Popular Brick Paver Patterns
There are a variety of brick paver patterns you can choose from to beautify your patio, driveway, or garden path. Here are commonly used brick paver patterns homeowners can select for any outdoor areas of their home:
The Herringbone brick pattern is normally laid at 45-degree or 90-degree angles and needs great care to measure and lay the pavers. 
Pinwheel brick pattern requires good brick cutting skills. 
Basketweave brick pattern looks pretty much like the name implies – a woven basket. This is a common choice of pattern for patios. 
The Jack-On-Jack pattern is a simple pattern that involves laying the bricks horizontally. These patterns work great with smaller spaces. 
Running Bond is the most common brick pattern and can be seen virtually anywhere and everywhere. 
The Whorl pattern requires incredible brick cutting skills and a whole lot of patience and expertise to achieve. This is a very fancy brick pattern that can turn basic brick surfaces into works of art. 
There are other brick paver patterns, such as the stretcher bond, running bond, and so forth. At Encinitas Pro Concrete Co., we will offer you advice and recommendations on the brick paver pattern that works best for your space or surface.
Give us a call today via 760-283-6733, and let's help you make the perfect choice of brick paver pattern for your outdoor kitchen, patio, and walkways. 
Brick Paver Sealing Service 
Your brick pavers can be exposed to many damage-causing factors such as oils, chemicals, and wear and tear of traffic. To keep your beautifully designed brick paver installation looking flawless for many years, it is best to invest in brick paver sealing. At Encinitas Pro Concrete Co., we will provide you with the best sealing techniques and products that would offer protection to your brick-paved surfaces.
And apart from offering protection, these sealers come in a range of finishings that add extra beauty to your surface. You can give your brick paved driveway a wet look finish, a matte finish, a color enhancing finish or a high gloss finish. Some finishings will make the color of your surface very vibrant and long-lasting, while some other finishings would ensure a non-slip surface. The choice is entirely yours! 
Contact us at 760-283-6733 today and let us bring to your home or business the beauty, versatility, and durability of excellent brick paver applications that meet and even exceed industry standards and would make you more than happy with your outdoor living space.