The Best Retaining Wall Contractors in Encinitas, CA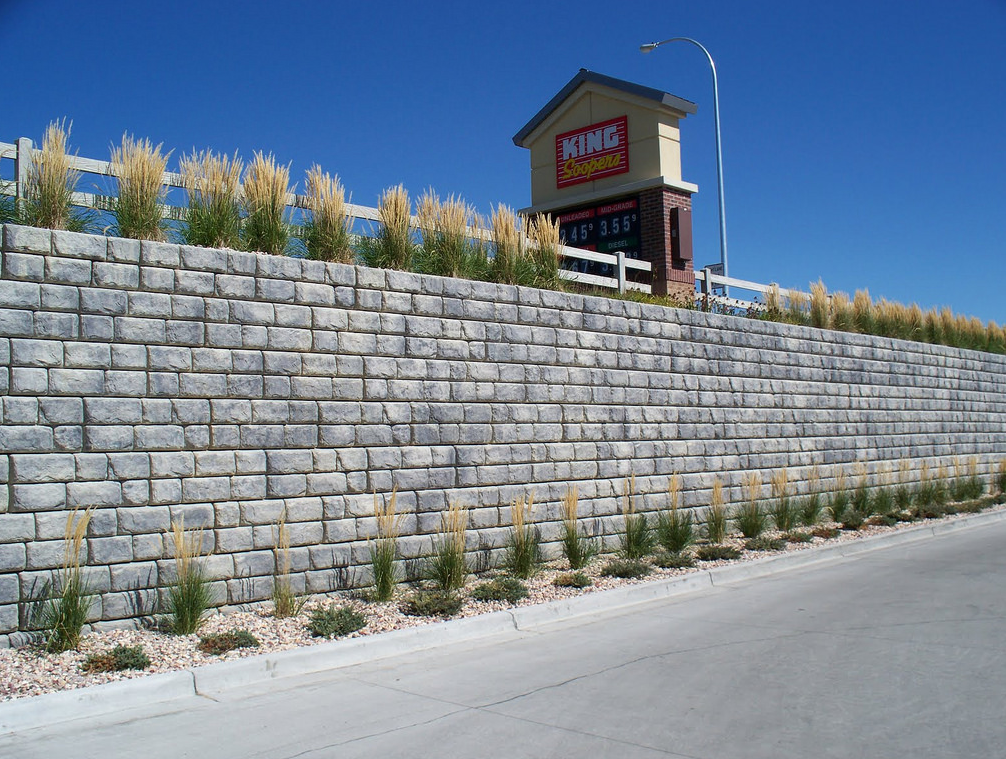 Landscape design is a form of art, and there are certain features that can be added to your landscape to boost the aesthetics and functionality of your property. Retaining walls are landscape design elements that can be as appealing as they are functional. During landscaping, it is sometimes necessary to make the soil of your yard leveled to prevent soil erosion, especially in a location with high rainfall or close proximity to a body of water.
It is for this reason that retaining walls are constructed: to give lateral support to the soil in your yard and prevent slope formation, which could result in major damage to your property. 
Encinitas Pro Concrete Co. is a San Diego CA contractor with a full suite of concrete and masonry services for customers in and around the area. We specialize in building retaining walls that work for every purpose and solves whatever needs you may have. We guarantee our customers of retaining walls that are superior both in style and durability. Our efficient and professional crew will consider all factors concerning your landscape. It would suggest a design that would be functional for your property's needs and boost your home's aesthetics. 
There are various sizes of walls with numerous designs, patterns, and materials to choose from, so your retaining walls will not just be practical; they would also be attractive.
Call us at 760-283-6733 and let our expert assist you with their wealth of knowledge and experience in creating incredible styles of retaining walls for your property. 
The scope of our retaining wall services in Encinitas area includes but is not limited to:
Designing the perfect retaining wall system for your property. 

Cost analysis of your retaining wall project.

Evaluation of the geotechnical factors that relate to soil study.

Design consultation

Reconstructing of collapsed walls
Retaining Wall Repairs and Replacement 
There are times that your retaining walls might need fixing and not outright replacement. That's where our experienced contractors come in. They would be able to determine the wall damage, cause of damage, and required solution. We offer our clients customized repair and replacement solutions that are practical and also cost-effective. 
We have expert stone masons on board our team, and we focus on providing solutions that will be right in line with our client's expectations and requirements. At Encinitas Pro Concrete Co., our objective is to offer our clients high-grade retaining wall solutions at incredible rates. 
Retaining Wall Styles 
We recognize that each property is different. That's why our experts would help you know the kind of stone walls that would suit your architecture and complement your existing landscaping elements. At Encinitas Pro Concrete Co., we build all kinds of retaining walls from basic retaining walls to fancy retaining walls with inbuilt seating or lighting. 
Sometimes we recommend dry-stacking natural stones to make walls while other times we advocate for using mortar to keep the stones tightly stacked and bound. Each retaining wall project we handle is completed to perfection and with the highest standard possible as our efficient teamwork meticulously and with years of expertise. 
Our stone professionals always do their best to ensure that your property gets the best kind of retaining wall support it requires. We will work with your ideas, choices, and landscape to ensure that we build amazing stone walls that will add to your property's beauty and functionality. 
Apart from putting up your retaining walls, Encinitas Pro Concrete Co. will also add the proper backfill and ensure that the wall has the right kind of drainage. We will give you more than your money's worth and exceed your expectations. For more information on constructing perfect retaining walls on your property, call us at 760-283-6733.