Encinitas Concrete Pavers
Top of the Line Concrete Pavers Contractors in Encinitas, CA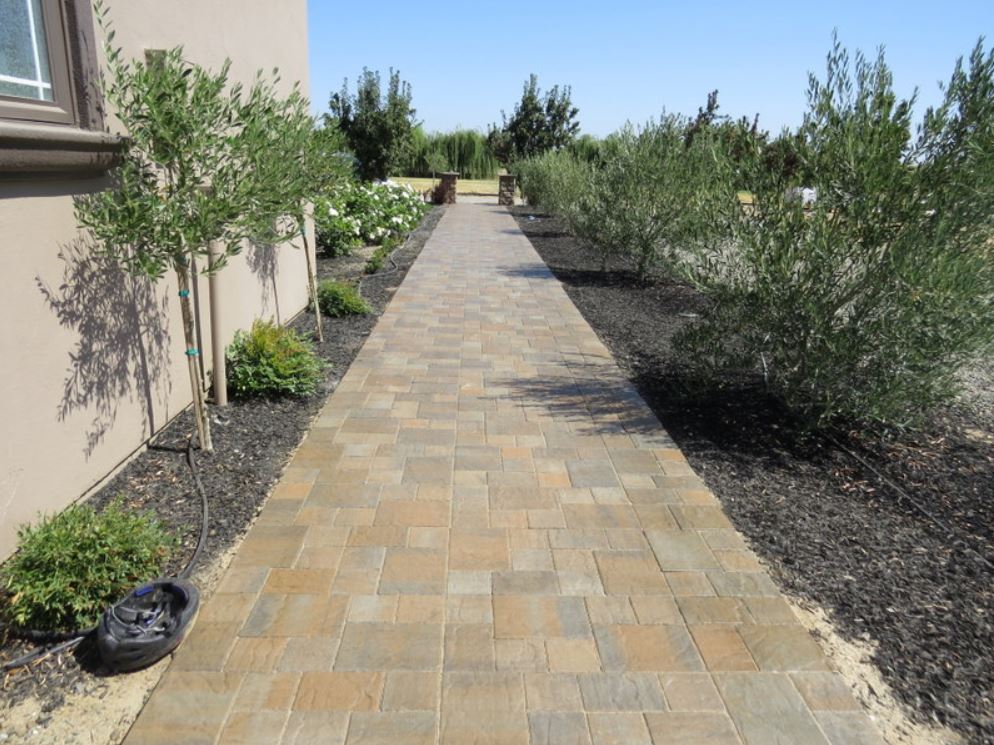 If you are considering adding some old-world appeal to your patio, modern look to your driveway, or a sophisticated appearance to your pool deck, Encinitas Pro Concrete Co. is the right contractor to handle your concrete paver needs in the San Diego CA area. We will help you design a stunning walking, driveway, or patio with concrete pavers in a variety of sizes, shapes, styles, and colors to match the theme of your home.
In addition to adding beauty to your outdoor spaces with concrete pavers, this incredible landscaping element offers great functionality as pavers are created to be durable, hardy and eco-friendly, which would ensure that your patio, kool deck, and driveways will look great and withstand the rigors of use and various weather conditions.
Call us today at 760-283-6733, and let's schedule an appointment to create that perfect paved driveway for your home.
About Encinitas Pro Concrete Co.
We take pride in our incredible craftsmanship, creativity, and high-quality delivery of your paver installation, and these attributes are what set us apart from other contractors. We are ready and able to refashion your property from basic to breathtaking using a wide range of paver types, tones, and molds. 
Our creative team will work with you fully to ensure that your dream for your outdoor space is realized by offering suggestions and guidance at every phase of your project. We have taken it upon ourselves to always employ tools and equipment that meet and beat the industry standards to make sure our craftsmanship is maintained and to leave you more than satisfied with your project result. There is no job that is too big or too small for the Encinitas Pro Concrete Co. to handle, so contact us at 760-283-6733 today. 
Why Choose Concrete Pavers For Your Project
One great reason to go for concrete pavers is that they are the more affordable variety of pavers available. So if you are planning paver installation on a tight budget, concrete pavers in Encinitas are your best bet. 
Another reason to opt for concrete pavers is that they are very customizable and can be shaped and/or stained to look like more costly, luxurious materials like natural stone, brick, and more. You can opt for a rustic paved patio with acid stained concrete to resemble bricks, or you can create a contemporary look for your pool deck with geometric-cut concrete pavers. The choices are truly endless, and the choice is entirely yours!
Concrete pavers are ideal for many outdoor spaces such as walkways, sidewalks, pool decks, patios, and even outdoor kitchens. This advantage is mainly because concrete pavers aren't high maintenance, can be fixed or replaced quickly, and for lower charges. 
Also, when you choose concrete pavers to construct your patio, garden path, or driveway, you are guaranteed a surface made to stand time, a variety of weather conditions, and the rigors of daily usage.
Additional Services Available
At Encinitas Pro Concrete Co. we've got a great range of concrete and masonry services for our customers including but not limited to: 
Concrete repairs and resurfacing.

Concrete sealing 

Concrete paver replacement 

Concrete staining and stamping 
When you give us a call at 760-283-6733 today, we will give you honest estimates on your proposed concrete paver project for your property. You don't have to rob a bank to get that beautiful concrete paved look for your outdoor living areas. And rest assured that our expert will also offer you recommendations and advice while ensuring that all your preferences are considered and made a note of. 
What are you waiting for? Call us at 760-283-6733 and let's begin the transformation of your property!