Del Mar Concrete Contractor
 The Most Competent Concrete Contractors in Del Mar from Encinitas, CA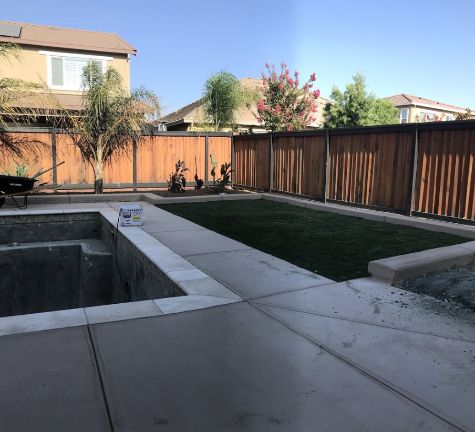 Del Mar is a city on the Pacific Ocean coast in San Diego County in the state of California. It is famous for its Torrey Pine trees and the annual horse race in the summer season every year. The beach city has a population of just 4500 people, and it is spread over an area of 1.78 sq miles. If you are a homeowner in Del Mar and came here looking for a top-notch contractor, you have come to the right place. We are Encinitas Pro Concrete Co, the most well-known name among concrete contractors in Del Mar.
If you are interested in knowing the construction or repair project's cost in your property, you can dial our contact number (760) 283-6733 to get a free quote. 
Del Mar Concrete Contractor
Are you planning to add new outdoor living features like a patio, pool deck, or a driveway in your property? Do you think it is time to undertake a remodeling project in your property to give it a new look? Well, you need the services of a local contractor who is reliable and honest. Encinitas Pro Concrete Co is the most respected name among contractors in Del Mar. It is a locally-based business with a solid reputation for creating beautiful high-quality structures for the clients. 
Concrete Foundations 
We have a team of highly skilled masons and craftsmen that specialize in installing concrete foundations. The foundations installed by us stay strong and stable over a long time to ensure the integrity of structures built. We also provide quick and cost-effective solutions to clients experiencing issues with their foundations. 
New Driveways and Repairs
Driveways are common in the majority of homes in Del Mar. Has your driveway become old and worn out, and a contractor has suggested replacing it with a new one? There is no need to go for such a tedious exercise as we can repair the existing one through our concrete resurfacing technique. If you are planning a new driveway in your property, we can install a beautiful and functional concrete driveway using stamped concrete. 
Del Mar Masonry Contractor
Encinitas Pro Concrete Co is the go-to contractor for all kinds of masonry work for Del Mar residents. Whether you need a bricklayer to construct a simple wall or want a contractor to create an outdoor fireplace with the kitchen, we can help you realize your dreams. 
Strong Retaining Walls 
Do you have a steep gradient in your property, and you need retaining walls? You can count on the expertise and experience of our masons to construct these walls that stand the test of time without any seepage. 
No matter what the nature and size of the project in your property, rest assured of high quality and long-lasting solutions from our professionals at Encinitas Pro Concrete Co.
You can contact us by dialing our number (760) 283-6733 to schedule a visit with one of our professionals. We will help your project up and running in no time!