Fairbanks Ranch Concrete Contractor
Number One Concrete Contractors in Fairbanks Ranch from Encinitas, CA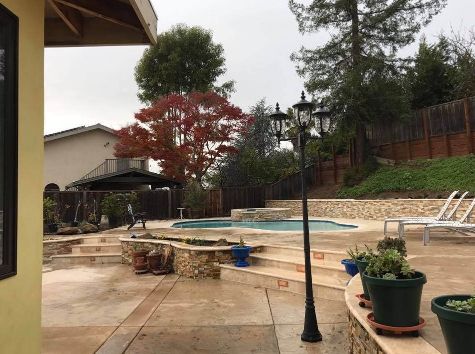 Fairbanks Ranch is a beautiful CDP in San Diego County in the state of California. There is not one but two gated communities divided into North and South sections making up the population of Fairbanks Ranch. Spread over 13 sq km and boasting a population of 3200, Fairbanks Ranch has large homes with all modern amenities. You are most welcome if you are a homeowner searching for a high-quality contractor for your property's next project. We are Encinitas Pro Concrete Co, the most respected and highly trusted concrete contractor of Fairbanks Ranch and its surrounding areas. Call us at (760) 283-6733 to get a no obligations, free quote for the construction or repair project on your premises today! 
Fairbanks Ranch Concrete Contractor
As a local concrete contractor, we look after domestic and commercial clients' requirements in Fairbanks Ranch. We can ensure uninterrupted concrete pre-mix supplies in desired quantities so that there are no delays during the construction or repair project. Also, with a team of craftsmen mostly sourced locally, our clients never face a problem with masons and labor. 
Awesome Concrete Driveways and Patios In Fairbanks Ranch
Are you desirous of adding a patio to your property to enjoy outdoor living with friends and loved ones? Well, we can create mesmerizing patios and driveways made from concrete in your property. If you do not like the dull dark grey looks of concrete, we have colorful options for you through decorative concrete we achieve using staining. We can also create artistic designs on your driveways with the help of a technique called stamped concrete. In short, you can trust the craftsmen at Encinitas Pro Concrete Co to come up with concrete features that look and feel anything but concrete. 
Easy and Cost-Effective Solutions To Uneven Surfaces
Do you have a sidewalk or driveway section that has sunk a little bit to create an uneven structure? If yes, then it not only looks ugly but also increases the risk of injuries to your loved one because of slips and falls. There is no need to break and remove concrete and lay the section again. We can restore the concrete section to its original position through a wonderful method of concrete leveling at a fraction of the coast. 
Fairbanks Ranch Masonry Contractor
If you have a repair or renovation project involving masonry work, get peace of mind by giving the contract to Encinitas Pro Concrete Co. We are the most loved masonry contractors in Fairbanks Ranch, having carved a niche for ourselves as contractors that never compromises with quality. Not only do we utilize high-quality construction material, but our masons also carry out excellent work to give total satisfaction to the client. 
Custom Fireplaces and Stone Veneers
We specialize in beautiful and functional fireplaces. We also create beautiful walls with stone veneers to give that deep and luxurious feeling to the client. These walls not only look majestic but also stay protected against harsh weather as well. 
To turn your dreams into reality, contact us, Encinitas Pro Concrete Co., at (760) 283-6733, and one of our experts will be at your service asap!