The Most Trusted Stone Pavers in Encinitas, CA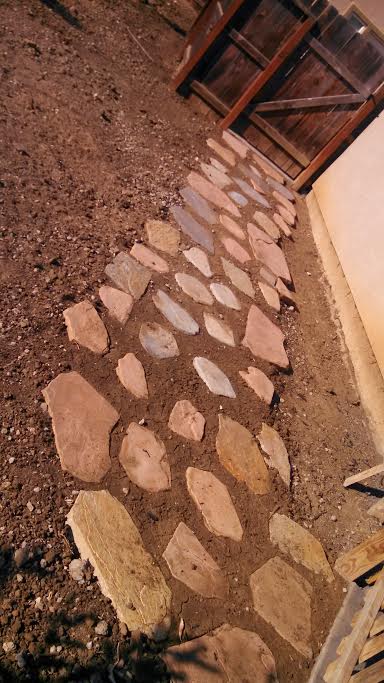 A lot of homeowners love how stone pavers look and feel natural in their outdoor areas, which is why so many walkways, patios, and backyards in San Diego CA are paved with all sorts of stunning tiles, bricks and stone designs, and patterns. At Encinitas Pro Concrete Co., we recognize the desire for your home to stand out and look amazing in the neighborhood. That's why we put in our best to create or design incredible stone paver work for your pool decks, entryways, and any outdoor space in your home. With our expertise, capable masonry crew, and years of delivering outstanding results and customer service, we are sure to leave you more than satisfied with your backyard's appearance, so give us a call today at 760-283-6733 and let us turn your backyard into the cynosure of all eyes. 
Installing Stone Pavers In Your Home
The application of stone pavers on your property usually starts off with a layer of pulverized limestone or sand set down as a base for your laver installation. The next step involves placing down the stone pavers in the pattern or design as desired by the homeowner. After the desired design is achieved, the pavers are set well into the grain base. The design possibilities for stone paver surfaces are endless as they can be laid out in circular patterns, simple path patterns, or even very intricate unique patterns. The stone pavers themselves come in popular shapes such as diamonds, circles, octagons, squares, or rectangles. 
The creative masons at Encinitas Pro Concrete Co. will work with you to accomplish your goal of a flawlessly finished beautiful and functional driveway, patio, or pool deck using stone pavers in Encinitas. It's worthy to note that installing natural stone pavers in San Diego CA adds a unique look to your property. The versatility of natural stone makes it easy to add a variety of outdoor landscape elements that would make your yard look amazing. So whenever you're looking into constructing or applying landscape elements for your property, we. Recommend that you consider stone pavers for San Diego, CA homes. They are natural and also affordable, which is great for aesthetics and at less cost.
Another great benefit of installing stone pavers is that they don't require high maintenance as no special cleaning, washing or polishing is required. After the stone pavers are set, a high-quality sealer is applied and voila! You've got a beautiful yet functional flooring for your pool deck, patio, driveway, or garden path. 
Let's Get Started Today!
Stone pavers in San Diego, CA, are very hardy versatile building materials, which a lot of homeowners use in their various flooring projects. They can be applied to both residential and commercial properties to enhance curb appeal and aesthetics. Stone pavers can also be applied for industrial purposes as they are created to be permanent fixtures. Properly installed stone pavers can last for a minimum of 50 years, which is why the Encinitas Pro Concrete Co. is your best choice of masonry contractors as we guarantee you of stonework and brickwork that would last for generations to come. When you hire us to pave your pool decks, patios, walkways, and driveways, you rest assured that your flooring will stand the test of time and use. 
Give us a call at 760-283-6733 and let us offer you accurate estimates on your paver project, unmatched customer service and long-lasting stone paver installations that will make your home or business stand out.