Encinitas Decorative Concrete
Exceptional Decorative Concrete Contractors in Encinitas, CA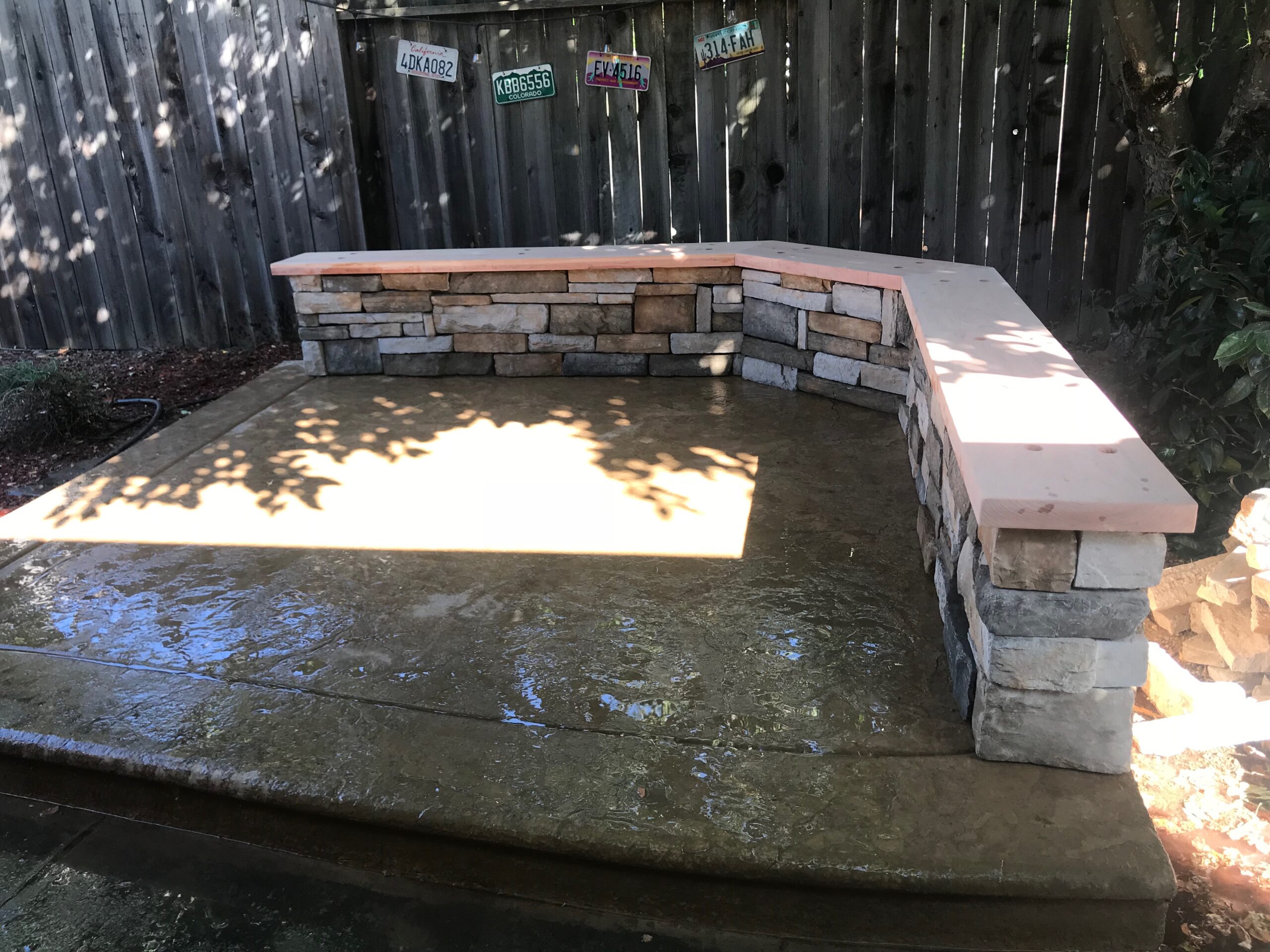 If you are thinking of transforming your home's look, one of the options you should consider is decorative concrete. This paving option offers limitless ways of transforming the look of your hardscape.
To learn more about how to transform your space using decorative concrete in Encinitas, you should get in touch with Encinitas Pro Concrete Co. at (760) 283-6733.
When it comes to decorative concrete, contractors use a dye or acid-based stain to color the concrete's surface. The results will differ depending on the process used. Here are ways that decorative concrete can transform the look of your home.
Give Your Patio a Fresh Look
Your patio flooring is what will give it dimension regarding the yard. There are different material options you can consider, such as tile and natural stone. However, these materials are expensive and require maintenance. But when you choose concrete, you can have it treated to look like one of these materials.
During this process, your concrete contractor will offer a layout of the frame before pouring concrete. However, they can also use rubber stamps to make lines that look like grout. He or she will finally apply the necessary coloring agent to leave the concrete slab with the look of tile or grouted stones. This will give your concrete slab with a more durable look than the materials it mimics.
Complement Your Kitchen's Look
Many homeowners love giving their kitchen an expensive look. One of the ways of doing that is by using decorative concrete. While other materials are popular for transforming the kitchen such as granite and marble, these are more expensive. Their maintenance cost is also high. Therefore, a good option would be to use decorative concrete to achieve a high-end look.
This can be a great option for an outdoor kitchen as your countertop will get exposed to the harsh weather elements. Since you are engineering the façade, you will be using the countertops to complement the rest of your space. You can, therefore, use different color gradients to match your preferred color schemes.
Create a Modern Fireplace
The majority of older homes had outdated fireplaces that gave them an outdated look. No matter your desired style, decorative concrete can complement your style, making it possible to include columns, pillars, decorative trims, and other beautiful elements in the interiors. You can use fiberglass to reinforce your concrete fireplace. This will leave you with a sturdy and unique material that becomes your room's focal points, without making your room overwhelmed.
Add Whimsy to Your Retaining Wall
Nothing offers more vivid colors than decorative concrete. If you would like to use it naturally, you can use them as highlighters that offer a realistic touch to the look of stone. However, when you use them for full pigmentation, concrete dyes bring in a lot of creativity.
While retaining walls are useful in holding soil, and provide a nice living space, you don't have to make it boring. You can use concrete dyes to give it a fresh look.
Add a Unique Floor
Just like a retaining wall, you can use decorative concrete to transform the look of your floor. This is particularly useful as a floor is one of the spaces you have. To transform your floor's look, the concrete contractor will start by pouring concrete in the usual way. After that, they will dye or stain the surface to meet your desired specification.
Once you have done the concrete coloring, the contractor will polish the concrete surface using finer sandpaper. You will be left with a show-stopping floor. Once the concrete coloring has been done, you will benefit from the durability of concrete while enjoying its beauty.
Create a Beautiful Water Feature
Nothing adds beauty to your hardscape than a water feature. With stamped and colored concrete, you can add a beautiful fountain to your home that will not require a lot of maintenance. This should also be easy to clean. You will save hundreds of dollars in constructing the fountain rather than buying one. You can then add to the beauty of the water feature using decorative concrete.
To learn more about how to transform your space using decorative concrete, you should get in touch with Encinitas Pro Concrete Co. at (760) 283-6733.