Exceptional Stamped Patio Contractors in Encinitas, CA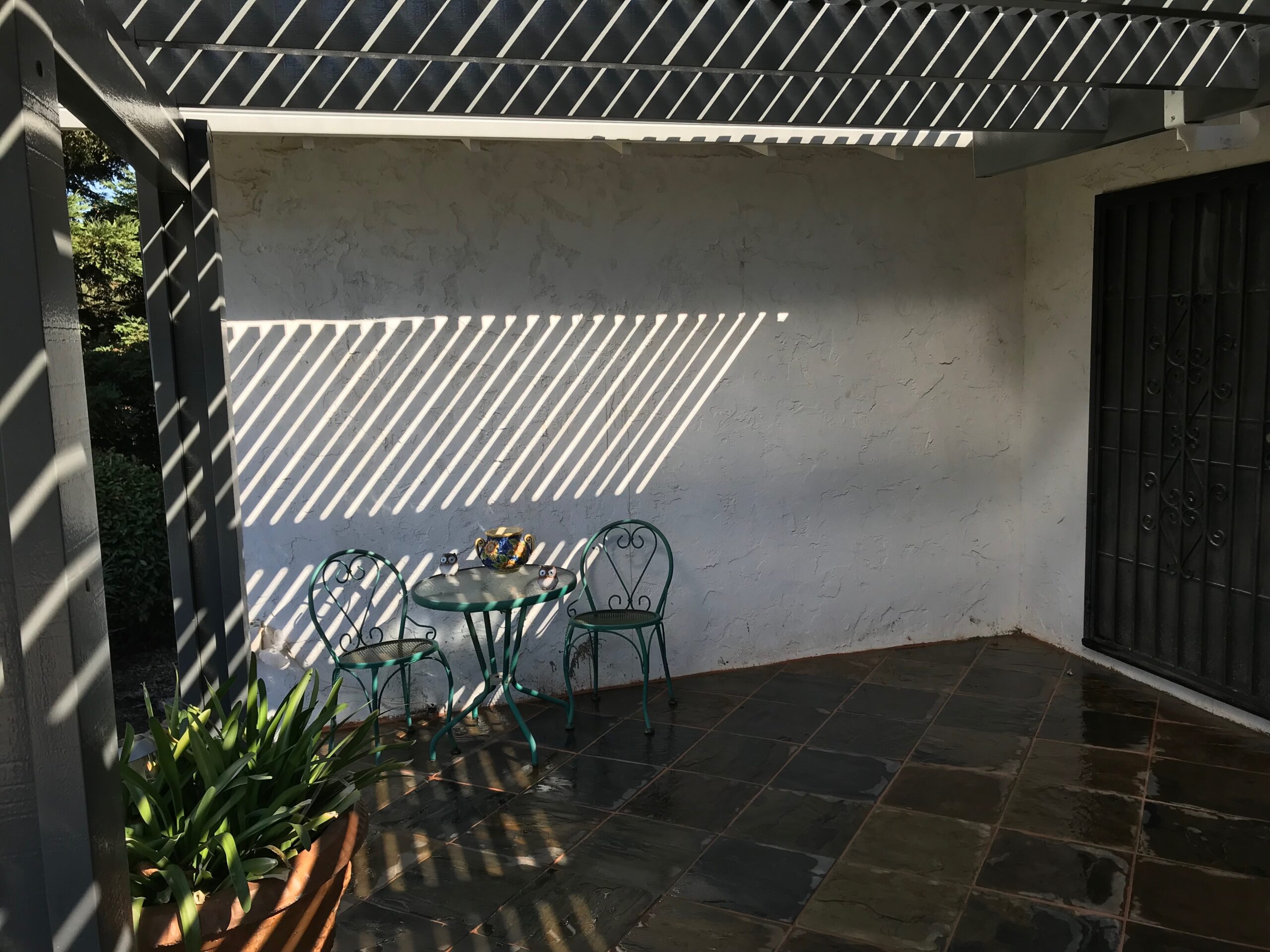 Patios are ideal outdoor spaces that can be used as gathering spots or play areas in your home. And that is why you should pay attention to how your patio looks because your patio will affect not just the aesthetic of your home but also its efficiency. At Encinitas Pro Concrete Co., we have been delivering to our clients all over the San Diego area amazing hard-wearing stamped concrete patios that boost curb appeal and leave each homeowner 100 percent satisfied with our work. 
Patios can be constructed with any flooring, ranging from poured concrete with a broom finishing for a clean, simple look to a more expensive flooring such as stone pavers. The choices are endless! Encinitas Pro Concrete Co. will help you build the perfect patio for your home and lifestyle by taking note of your desires and preferences while ensuring our years of expertise and experience act as guides to creating that incredible patio just for your home. Give us a call at 760-283-6733 and let's construct the patio you've always wanted. 
We recommend constructing your patio with stamped concrete flooring because concrete is a highly durable material that is also easy to maintain. It can be applied in a wide array of designs or patterns to mimic many other materials such as wood, stone, brick, etc. Your stamped concrete patio in Encinitas can be built to fit into the theme of your property and complement your personal style. 
Patio Design According To Function
When you are building or renovating your patio, it's best to consider your patio's function in your home and in your lifestyle to ensure you utilize the full potential of your patio and enjoy it to the max. 
If you are big on entertaining guests, having barbecues, or get-together, then you should ensure that your stamped concrete patio is big enough to host a group of people. While looking at size, you should also try to eliminate accents that could be hazardous to guests. Features like steps and firepits could cause accidents if your guests were to trip over them. 
If your patio is strictly for family gatherings, then you could opt for a smaller sized patio to accommodate a handful of people. Adding a firepit might be great for those cool nights under the stars, roasting marshmallows and telling stories. 
If you have intentions of using your patio at night, maybe you'd like to relax out in the open or do some stargazing. Then, it's best to have electricity installed in your patio to aid visibility. To get started on your stamped patio, call us at 760-283-6733. 
Why We Love Stamped Concrete Patios
There are a number of reasons we love and recommend stamped concrete for your patios, and they are: 
Stamped concrete floors for your patios can be designed in a variety of beautiful patterns and colors. 

The stamped concrete floor of your patio can be made to look like a higher-end flooring such as marble. This is great when you want luxury on a budget. 

Stamped concrete is a high-performing material that would last longer and save you money in the long run. 

With stamped concrete flooring installed, downtime is minimal, so you can enjoy your new or renovated patio sooner than later. 

Stamped concrete for your patio makes for easy cleaning as the most you'd have to do a wash off with a high-pressure hose. 
We're One Call Away! 
At Encinitas Pro Concrete Co., we understand that your home is a big investment and a source of pride. That's why we handle all your projects with the utmost care and diligence to ensure your investment is protected and your happiness is guaranteed. Dial 760-283-6733 today.