Encinitas Concrete Driveway
The Best Concrete Driveway Contractors in Encinitas, CA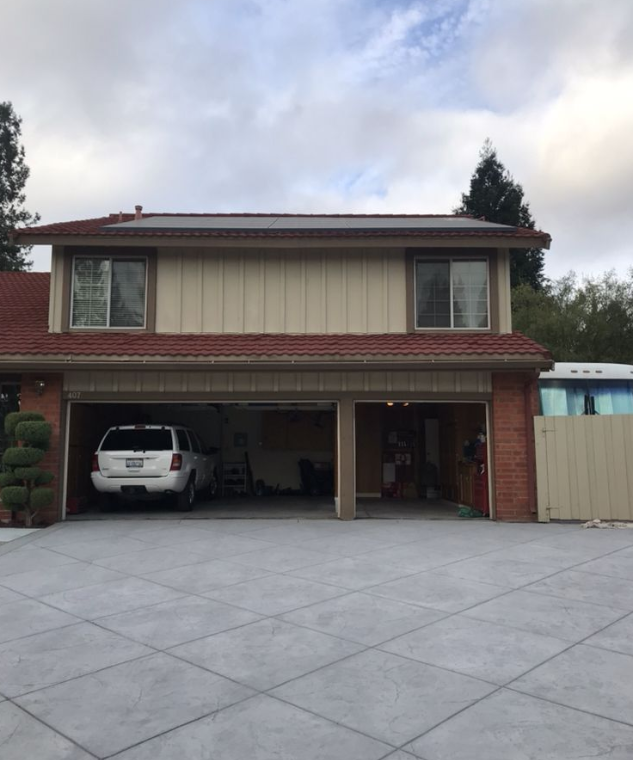 Encinitas Pro Concrete Co. is a San Diego concrete contracting company with a full suite of concrete services ranging from stamped concrete driveways to stained concrete slabs. We handle all kinds of concrete work you can throw at us. 
Boost the aesthetics of your residential and commercial property with neatly constructed concrete driveways contractor in Encinitas from Encinitas Pro Concrete Co. A lot of homeowners don't think too much of their driveways. They see this part of their home as basically where they part their cars and overlook the fact that a driveway is the first space in their home that is seen. As a matter of fact, a nice-looking driveway can raise the value of your property significantly. 
So why risk curb appeal with unsightly cracks and discoloration on your driveway when you can have not only a neat driveway but a modern driveway? Give us a call at 760-283-6733, and let's fix you up with a driveway that would improve the appearance of your home. 
Concrete Driveway Options
At Encinitas Pro Concrete Co., we can install new concrete driveways, replace or repair the current one on your property. One of the best things about working with a material as versatile as concrete is that you can stick to a basic concrete slab that would serve its function, or you can have us give your concrete surface a beautiful luxurious look with one of the many decorative options available. 
Some of our decorative concrete options for your San Diego CA concrete driveway are: 
Stamped concrete

Stained concrete 

Exposed aggregate concrete

Painted concrete 

Broom finished concrete
We Can Fix Your Cracked Concrete Driveways!
A flawless, smooth driveway offers your home the perfect entryway, making it appealing to passers-by and visitors. However, cracked concrete driveways can make your property look unsightly and unkempt. Also, cracks in your driveway can damage your vehicle's suspension system, depending on the gravity of the cracks in the concrete. 
If your concrete driveway has cracked due to bad foundation work, weather conditions, overgrown tree roots, and any other factor, then it is recommended that you seek help from a concrete contractor near you before it gets worse. At Encinitas Pro Concrete Co., we will diagnose the cause of the cracks in your concrete driveway before suggesting repair techniques. Our highly-qualified and experienced concrete experts can identify what caused the cracks in your driveway and also give you excellent options to get it taken care of. 
Concrete Driveway Replacement
A concrete driveway that is properly maintained can last a lifetime, but if the damage to a driveway is more than simple cracks, then it is more cost-effective to replace the driveway than to keep spending funds on constant repairs. 
When you replace the concrete driveway of your home, it adds to the curb appeal of your residential property. A driveway replacement will save you money in the long term and would also give your home a new appearance, and with the numerous finishing options available, you can make your concrete driveways look sophisticated or dramatic or even rustic, thus giving your entire property value boost. 
We Are At Your Service
The team at Encinitas Pro Concrete Co. has been one of the best residential concrete contractors in the San Diego CA area for years. Whether you are interested in repairing an existing driveway that is damaged or you're looking at a whole new driveway construction, be assured that our team of professionals can help you achieve what you want with your driveway. Or maybe you want to upgrade your plain concrete driveway to something more modern or luxurious, no problem!
We are one call away from your desired driveway. Contact us today at 760-283-6733 to get more info about our services.