San Marcos Concrete Contractor 
Most Competent Concrete Contractors in San Marcos from Encinitas, CA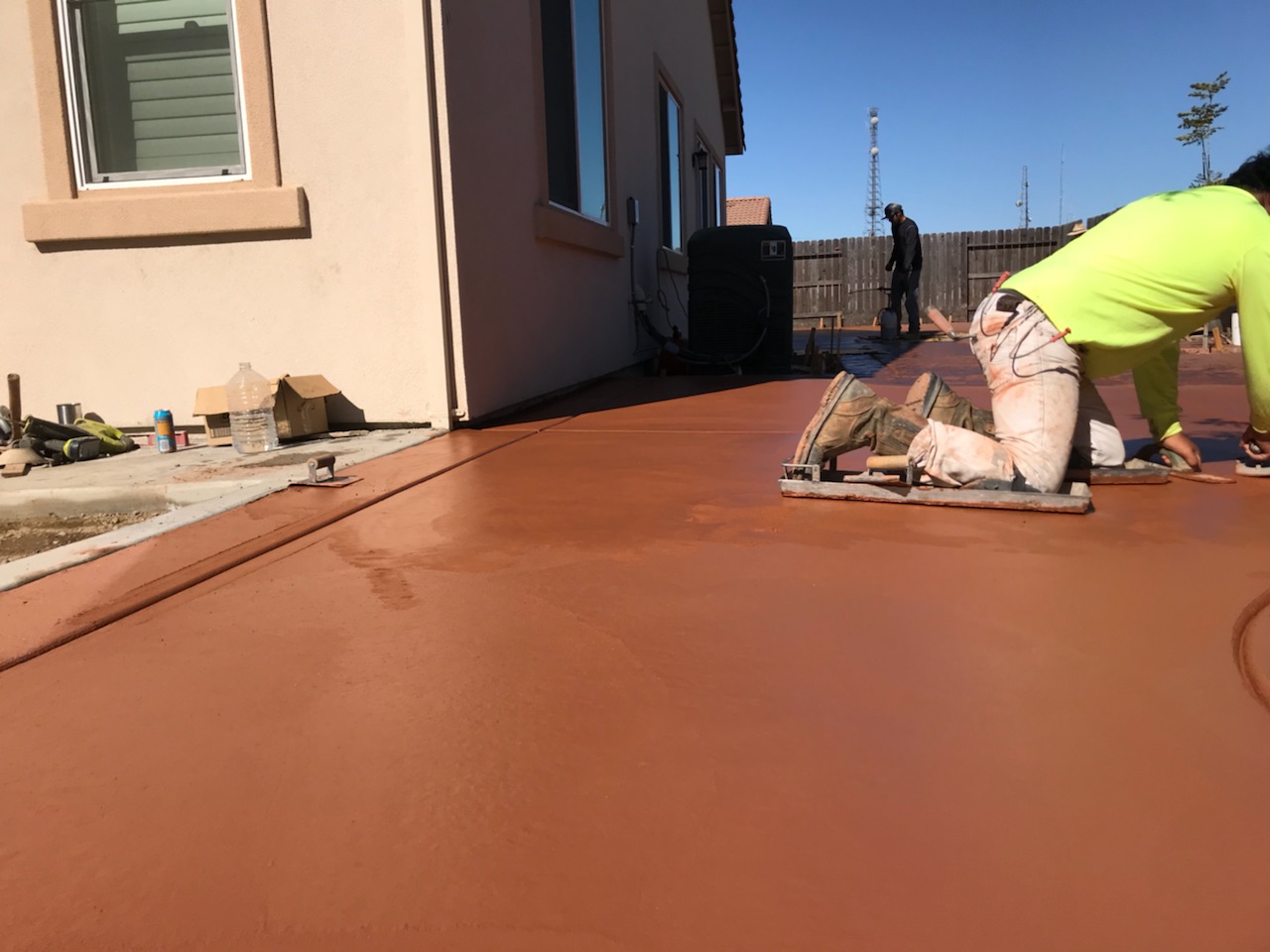 The exterior decoration of your house is as important as the interiors. Even before stepping into your house, the landscape grabs all the attention of your guests. So wouldn't you want to keep it all prim and proper? If you answered yes, then welcome aboard! We are here to solve all your hardscaping issues. To hire the best concrete and masonry contractor in San Marcos, all you have to do is give us a call. 
Call us at (760) 283-6733 for free quotes.
Concrete and Masonry Services
We offer several concrete and masonry services, including installation of pavers, pouring concrete, making concrete slabs, concrete resurfacing, concrete pumping, leveling, making brick, stone and concrete patios, driveways, sidewalks, bricklaying, and the list goes on till infinity. But we hope you get the point. No matter what you need, when your hardscape is in question, we offer all the services you can think of. 
Pavers
Pavers are blocks, made of concrete, brick or stone, that are laid side by side to cover a surface. Special interlocking technology is used to seal them together. You can use pavers on your patio, sidewalks, pavements, and any other area of your choice. They protect the surface and also look beautiful. 
Decorative Concrete
Hands down, decorative concrete is an amazing invention that completely changed the way people thought about concrete. Cement is not any more boring and dull. You can simulate the designs and colors of authentic tiles, wood, stones, rock, etc., at a very affordable price range. You can also make use of stained concrete or colored concrete to add a nice touch of color to both indoor and outdoor floors. 
Patio
Above anything else, the patio needs to be comfortable, pretty, and long-lasting. Many people like to install pavers for their patios, as it adds a charm to the entire place. Depending on your budget and personal choice, you can choose either of concrete, brick, or stone pavers. When you hire us, we will take care of all the hard work so that you don't have bothered. So what are you waiting for? Call us right now! 
Call us at (760) 283-6733 for free quotes.
Driveway
Having to drive on a cracked, uneven driveway is not at all a pleasant experience. If you have noticed any minor cracks or fissures on your driveway, it's better to treat it right away. A concrete driveway is a highly economical option. Stone and bricks are also great options for building a patio. 
Countertop
Both outdoor and indoor kitchens require good quality countertop. Stone countertops look great for sure, but they are a little on the expensive side. Concrete, on the other hand, offers a cheaper and durable alternative. Concrete is pretty good at resisting heat and water, which makes it a suitable choice for kitchens. You can use decorative concrete to create any look you want on your countertop. 
What Should You Hire Only Professionals? 
A competent professional like us will ensure that your concrete structure is reliable and durable. Poorly built constructions can easily develop cracks, and that's not desirable. 

At San Marcos Concrete and Masonry, we have all the required skills, knowledge, and understanding of these works. We know exactly how to design and build a structure to make it useful and aesthetically pleasing at the same time. 

You surely won't be working on your landscape every other day. These are, in most cases, long-term investments. So it's always a great idea to hire only the best contractor for your property. 
All the San Marcos folks out there, whether you are a new house owner or have an old property in dire need of renovation– feel free to get in touch with us. We will make sure that your project turns out to be a massive success. To hire us, fill-up the form below, and we will get back to you promptly. You can also give us a call on the following number and get a free quote for your property. 
Call us at (760) 283-6733 for free quotes.