Santee Concrete Contractor
Exceptional Concrete Contractors in Santee from Encinitas, CA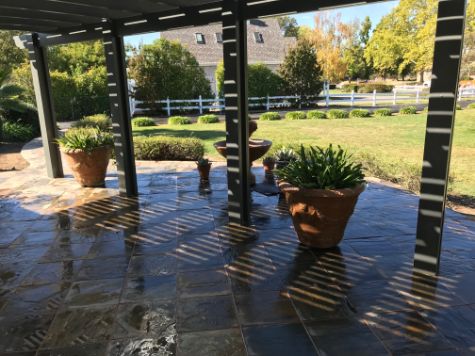 Santee is a city in San Diego County located between the Pacific Ocean and Cleveland National Forest mountains. San Diego River bisects the city while State Route 52 connects it to the coastline. Santee is considered a desirable place to live in California with a high median household income and low crime rates. You are most welcome to this website if you are a homeowner in Santee and came here looking for a good quality contractor for construction or repair work in your property. Encinitas Pro Concrete Co. is a very popular concrete contractor serving Santee's residents for a long time.
Just dial our phone number (760) 283-6733 for a free quote on the construction project on your premises today. 
Santee Concrete Contractor
You want the contractor to be local and reliable as it concerns your property's safety and security. Encinitas Pro Concrete Co. is a locally-based company that has earned a very positive image among the clients because of its focus on quality and durability. You can relax and breathe easy once you have explained your requirements and signed the contract with this company. Being local, you can rest assured of uninterrupted construction material supplies and labor force to complete the job within the deadline ordered by you. 
Visually Appealing and Strong Driveways In Santee
Santee is famous for its spacious homes and features of outdoor living in these structures. Do you want a new driveway in your property built dislike the look and feel of concrete? Well, wait till you see the mesmerizing driveway built with decorative concrete by our skilled craftsmen in your premises. You will be pleasantly surprised to see the structure in a vibrant color that looks anything but concrete. We have also perfected the technique of stamped concrete to create beautiful and artistic designs on the driveways in our customers' properties. 
Cost-Effective Solutions for Uneven Concrete Surfaces
Uneven concrete is a phenomenon that is commonly seen in concrete structures like driveways, sidewalks, pool decks, and stairways. A void is created underneath a concrete slab because of earth's movement, and it sinks a little bit to leave behind uneven concrete. We have skilled craftsmen who can provide a long-lasting and cost-effective solution to this issue by applying concrete leveling technique. 
Santee Masonry Contractor
Do you need a high-quality masonry contractor for the renovation project in your home or commercial establishment? Then look no further than Encinitas Pro Concrete Co. We have carried out masonry work in stone, brick, and concrete on our clients' premises in high quality to their satisfaction. Our bricklayer can do the job in a precise manner if you need repair work in some of your walls.
Excellent Stone Veneer to Turn Your Dreams Into Reality
We have expert masons to cover your walls with stone veneer. These walls look and feel majestic and impart a very luxurious feel to your property.
Contact us by dialing (760) 283-6733 and schedule a visit of our representative, who will explain how we can help you in turning your dreams into reality.