Most Competent Bricklayer Contractors in Encinitas, CA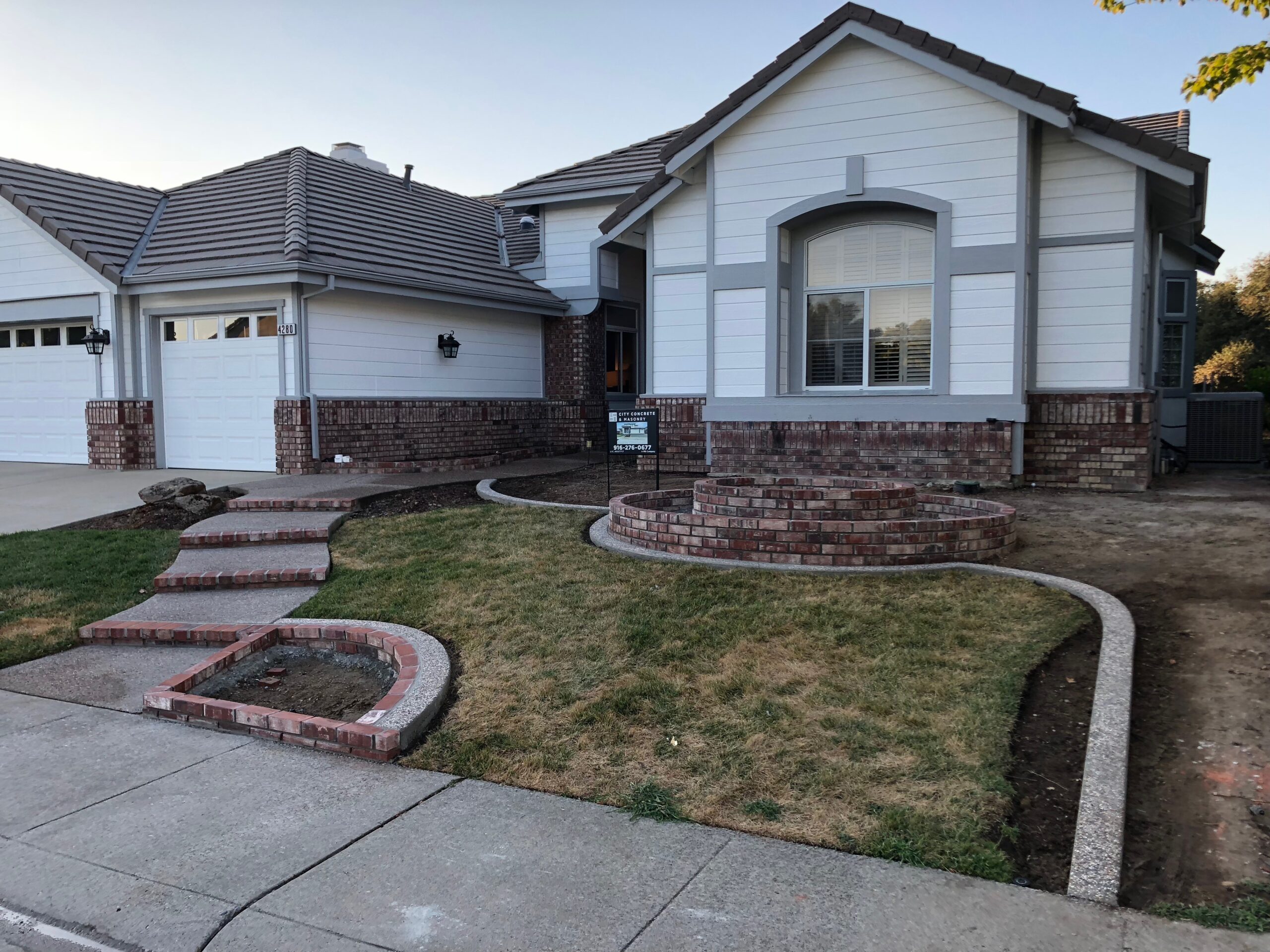 If you have a minor or major construction job coming up in the San Diego area, then you would be looking to hire the best bricklaying contractor or bricklayer who would give you impeccable construction work with timely delivery, first-rate customer service, and honest rates. Encinitas Pro Concrete Co. is your one-stop hub for all kinds of concrete work, brickwork, and stonework you can require.
No job is too big or too small for us to handle in your residential or commercial properties as we ensure that our specialists and crews work with safety measures in mind while ensuring high-quality work.
Encinitas Pro Concrete Co. is a full-service company, and we provide more than just bricklaying services to our customers:
Rendering
Masonry
Restoration
Limestone Walls
Paving
Refurbishments
Are you looking for the best bricklayer contractor in Encinitas? Give us a call at 760-283-6733 and let us begin laying down beauty and functionality brick by brick in your home or business.
Qualities of a Professional Bricklayer
A professional bricklayer ought to have certain experience and skills to be able to give you the best kind of results. Bricklaying might sound simple enough, but it requires a fair amount of skill, knowledge, and experience to be able to pull off certain complex jobs perfectly.
Bricklaying is required from walls to floors as all structures built by a bricklayer offer support to both residential homes and commercial buildings.
When choosing a bricklaying firm or a bricklayer to work on your construction projects, we recommend that you consider the following factors:
Being a professional requires training and certification; therefore, you should ask or look out for your intended bricklayer qualifications or certifications to ensure that your projects are being executed by a true professional who has undertaken safety awareness training from an accredited training facility. The last thing you need is a quark making a mess of your construction and costing you time, money, and resources.
Bricklaying is more than just laying bricks. It covers a wide range of services such as retaining walls, concrete, stone or brick floor installations, and many more services. It is important that you know what services your intended bricklayer offers to ensure you aren't hiring a specialist in retaining walls to install brick pavers for your driveway. Your bricklayer's experience should match with your project requirements.
A professional bricklaying contractor always has public liability insurance in addition to income protection insurance to prevent problems from arising due to injury during the execution of your job. Ensure that your bricklayer's insurance policies are valid.
Nothing sells like a good recommendation from a satisfied customer, which is why at Encinitas Pro Concrete Co., we do our very best to ensure we put our best foot forward by delivering your job on time, with minimal downtime, offering great results and unbeatable customer service. Our feedback speaks for us as our customers in the San Diego area have positive reviews about our work ethics and performance.
Your Number One Bricklaying Contractor
At Encinitas Pro Concrete Co. we believe that our performance would speak for our prowess which is why we will manage your project while offering you recommendations and guidance, supply the required manpower, materials and equipment for your task, and also ensure that your residential or commercial space is cleaned up after we're done to avoid affecting the environment negatively.
We are very dedicated to performing our best at any job given to us, no matter how simple or complex it may be by working with your schedule and budget and also to deliver great quality results. Our efficient team of experts will always work in tandem with your plans, and we'll keep you updated as the project progresses to completion.
When you call us at 760-283-6733, you will speak with one of our experts, and you will be offered an unbeatable estimate based on your given information then an appointment will be booked for us to inspect your properties and begin the magic. Let us be your perfect bricklayer and give you results that would wow you for decades to come.