Encinitas Concrete Countertops
Outstanding Concrete Countertop Contractors in Encinitas, CA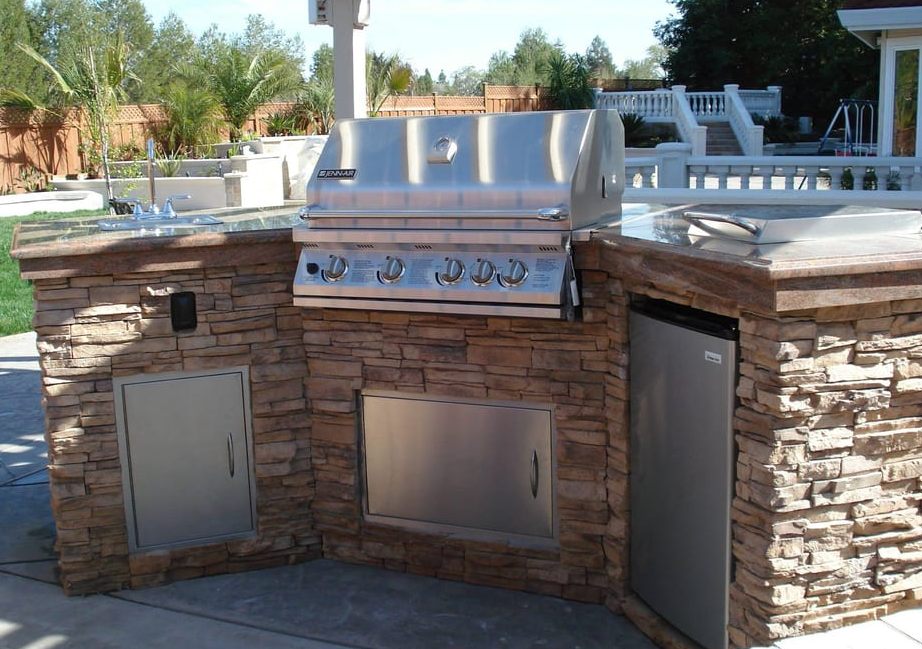 In the past, concrete countertops were mere rough-hewn slabs made out of cement, which caused people to view concrete as a less-than-ideal material for creating kitchen countertops. But thanks to design innovation and creativity, concrete countertops are no longer drab unappealing slabs but have metamorphosed into versatile kitchen design elements that can inject beauty, luxury, and variety into your kitchen design without breaking the bank or affecting the efficiency of your kitchen.
If you're wondering how to make your kitchen look incredible with customizable countertops at a fraction of the cost of more expensive options like stone or wood, then look no further as concrete is a great choice of countertop material. At Encinitas Pro Concrete Co., we create stunning high-performing kitchen countertops out of concrete using high-quality materials, years of topnotch experience, and expertise for your indoor and outdoor kitchens. Do give us a call at 760-283-6733, and let's create concrete countertops in Encinitas that you'd be proud of.
The Versatility of Concrete Application
In time past, concrete countertops were incredibly heavy and not suited for use in projects such as countertop construction, but due to advancements in technology, the new concrete countertops are now much lighter and can be made to look luxurious and stylish with the aid of colors and finishings. 
At Encinitas Pro Concrete Co., our experienced and capable concrete experts will walk you through your options of concrete countertop applications, which are limitless as concrete is a highly versatile material. You'll have full control over your choice of concrete fixtures while we bring in our incredible concrete skills, adept knowledge, and unbeatable customer service to ensure that your kitchen project is completed to perfection. 
Frequently Asked Questions About Concrete Countertops
Here are the top frequently asked questions about concrete countertops and our answers to these questions: 
Are Concrete Countertops Safe for Food Prep?
Concrete is a porous material and thus requires sealing to protect it from water absorption, scratches, and stains from cooking and food ingredients. To make your indoor or outdoor kitchen concrete countertop safe for food preparation, we recommend using a heavy-duty sealer that is food-safe, scratch-resistant, colorless, and non-yellowing. The sealer should also be heat-resistant, impermeable to strong liquids such as red wine and lemon juice, and should contain no harmful chemicals or VOCs.
Are Concrete Countertops Durable?
Concrete itself is a very solid element and is highly durable; therefore, concrete countertops are also durable, especially when they are sealed properly, maintained the right and resealed as required to prevent chipping, water absorption, and cracks. With proper installation and maintenance, your concrete countertops will last you a lifetime.
What Can Cause Concrete Countertops to Crack?
Your concrete countertops may develop hairline cracks for a variety of reasons ranging from poorly constructed slabs to overexposure to moisture or heat. That is why at Encinitas Pro Concrete Co., we recommend that you hire concrete contractors with great skill and knowledge of how concrete works to install your countertops.
Hire Us Today
When you need a credible, experienced concrete contractor to provide you excellent concrete installation services in the San Diego area, then look no further as Encinitas Pro Concrete Co. is here to offer your incredible team experts, topnotch project results and lasting concrete applications at rates that won't rip a hole in your pocket. Call us at 760-283-6733, and let's begin the magic!